Mike David – ScaleCo Partner, Fund & Operations
Mike David joined ScaleCo in 2020 to employ his private equity and operating company expertise. Mr. David and Brendan Anderson, ScaleCo Founder and Managing Partner, have known each other for more than 20 years and have worked on multiple transactions together. In 2000, Mr. David and Mr. Anderson joined forces on a transaction that ultimately did not fund. Later, Mr. David and Mr. Anderson reconnected and co-led Evolution Fund II's acquisition of Heavy Equipment Colleges in 2015.
Mr. David holds an MBA from the University of Michigan and a BBA with majors in Finance, Business Management, and Logistics from Kent State University. Mr. David currently serves on the investment committee of ScaleCo.
Mr. David brings a high degree of organization, precision, and dependability to ScaleCo. In his role, he helps leaders, and their management teams develop and document processes in the portfolio companies, focusing on improving accounting/financial processes and solving operational issues. He has implemented new accounting, ERP, and CRM systems, managed HR, reformulated sales pricing policies and marketing plans, and realigned operations for platforms in the sub-middle market.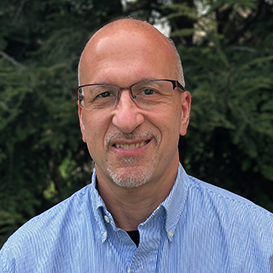 History in Private Investing
Mr. David started his post-MBA career in New York City at Citicorp, investing the banks' capital in buyouts, turnaround, and mezzanine investments. Advancing his career in private equity, Mr. David moved to Charlottesville, VA and was the first non-partner employee at Quad-C Management. After Quad-C, Mr. David's career included managing the investment office for a high-net-worth family and CFO for a start-up big-box sporting goods retail chain.
Returning to private equity, Mr. David joined CapitalWorks, LLC. CapitalWorks is a Cleveland, Ohio-based private equity firm specializing in middle market buyout transactions. At CapitalWorks, Mr. David was responsible for investment analysis, due diligence, portfolio management and performance reporting. Mr. David also led the firms' efforts in starting and managing a long/short hedge fund.  Mr. David later founded Endurance Capital Advisors, LLC, an Akron, Ohio-based investment firm focused on publicly traded small capitalization companies in 2005. At Endurance Capital Advisors, he was responsible for all aspects of fund management, including capital raising, investment due diligence, and portfolio management until 2013. Mr. David then transitioned to a role as Partner with Partners Private Equity, an entity that purchased LTS Metrology, a scale and weighing systems distributor. From 2015-2019, Mr. David gained operating experience by serving as President & CFO for the company.
The Power of Mentorship
Mr. David has learned several valuable lessons from a number of mentors throughout his career, including the importance of disciplined work ethic. In mentorship relationships, Mr. David enjoys helping his mentees think logically, while pointing them in the right direction and teaching from experience. He is an ideal team player, always willing to share his knowledge with people.
About Mike
Mr. David resides in Copley, Ohio. Outside of the office, he participates in an ultimate frisbee league and enjoys riding his bicycle in downtown Cleveland.  He is a native of Massillon, Ohio.