We are pleased to announce that Seth Workman has been named as an Operating Partner.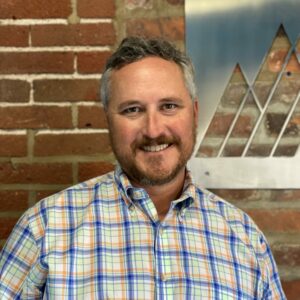 Seth has an extensive background in the restaurant industry and financial services organizations, including McDonalds Corporation in Chicago, IL and JPMorgan Chase in NYC, NY. He has been successful in running restaurant businesses, applying growth strategies to small businesses, and divisional management. He spent nearly a decade helping CrossCountry Mortgage grow their wholesale residential mortgage business. Later in his career, Seth Workman worked in a commercial kitchen equipment distribution family business where he managed several divisions. Workman received a Bachelors Degree from the University of Cincinnati.
In his role as an Operating Partner, Workman will lead ScaleCo's thesis in the entrepreneurship through acquisition model.
"Seth is a true advocate for the entrepreneurial spirit," said ScaleCo founder, Brendan Anderson. " The ScaleCo team admires his energy and desire to be inclusive. We are excited to partner with Seth and provide value to the small business community".

"Brendan Anderson and the ScaleCo team create opportunities and drive value in underserved, or often overlooked communities, industries, and operators," said Workman. "It's the vision that makes ScaleCo so unique in its investment and operational strategies, and it is why I chose to further develop my career under this platform".
Anderson met Workman through Shaker Heights Country Club. They met through similar interests, and began a dialogue regarding ScaleCo's entrepreneurship through acquisition model. ScaleCo's investment strategy focuses on transforming small, plateaued, profitable businesses into sustainable growth companies by engaging ambitious — and often, first-time — entrepreneurs who have been trained to run companies with an outward, growth mindset.
Linkedin: Seth Workman