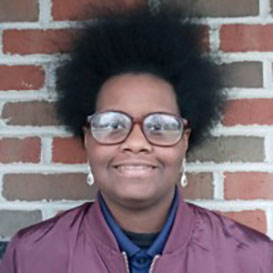 Name:                  Lakeisha Henderson
Title:                     Intern
ScaleCo/ECP Tenure:      Began working with ScaleCo in November 2020
Areas of Expertise:
Lakeisha's experience includes sales, writing, and video production/editing. She is also experienced in entrepreneurship and marketing.
Professional Highlights:
At the age of 15, Lakeisha founded and ran her own pet grooming business called "Besties for Life," run out of her childhood home. She received several accolades for her business plan, including 3rd place for the E City Citywide Entrepreneurship competition in 2013. Lakeisha was selected as a 2013 Global Young Entrepreneur by Goldman Sachs 10,000 Small Businesses.
LinkedIn URL:    https://www.linkedin.com/in/lakeisha-henderson/