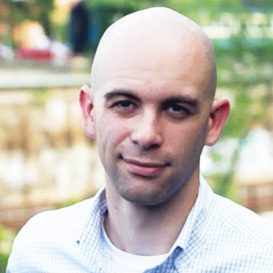 Name: Michael Martof
Title: Vice President
ScaleCo/ECP Tenure: 2 years
M&A Tenure/Experience:
Prior to ScaleCo, Mike was at EdgePoint Capital Partners, a boutique investment bank, where he provided guidance to owners on mergers and acquisitions. His transaction experience spans many industries including healthcare, e-commerce, distribution, industrials, metals, construction and professional services. Prior to starting his M&A journey, Mike was a Naval officer focusing primarily on engineering and navigation.
Areas of Expertise:
Mike's professional focus centers around mergers and acquisitions, financial planning, governance, business process development, and organizational structuring. He has implemented EOS at multiple companies and has been key to driving strategic decision making. He brings a unique approach to infusing data to strategic initiatives and financial planning.
Professional Highlights:
Mike's dual background as a prior Naval officer and M&A professional brings a unique outlook to organizational problem solving. This unique experience allows him to excel at team and culture building that drives a financial result. He has a wicked Excel game and can teach you about gas turbine engines or to navigate by the stars.
LinkedIn URL: Michael Martof
Kolbe: 7-3-6-5 (Strengths: Specify, Maintain, Modify, Envision)