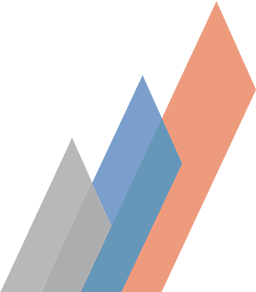 Who We Are
ScaleCo is a private equity firm located in Cleveland, Ohio that acquires controlling interest in microcap private companies. Over the past 20 years, ScaleCo has managed three committed funds and invested more than $100 million in 20+ platform companies. We find and work with entrepreneurial operating partners to lead, transform, and scale the company using our proven process, the TAC Method. Founded in 2018, ScaleCo initially focused on scaling the predecessors Evolution Capital portfolio and later expanded into its own investing activities.
ScaleCo Prospect Profile
ScaleCo prefers to invest in industries ranging from training & education, business services, value-added distribution, and technology enhanced platforms. The typical ScaleCo prospect has revenues of over $2.5 million and an initial EBITDA above $500,000, with high profit margins. Two key elements in our investment thesis is the creation of a well-defined growth plan, and a driven Operating Partner to scale the business.
Transformation of People
ScaleCo uses a scalable search model; a blended model that combines traditional private equity with elements of a search fund. We align entrepreneurial people with underserved companies in industries that they are passionate about. We have found that backing driven individuals, called Operating Partners, to find and operate small companies has proved most successful. ScaleCo provides Operating Partners with the support of committed capital, deal origination and execution, and operational expertise. This support alleviates pressure on the Operating Partner; reducing the need to raise capital alone, ensures active support from an established team post-close, and provides a proven process that helps the company scale. This model creates a fast-tracked path for Operating Partners to assume a management role upon acquisition and own significant equity in a company.
ScaleCo has developed the TAC Method to rapidly scale our investment platforms into middle market companies. Our team develops talent, implements best practices, and enhances business technology. We build alignment of vision throughout the organization. Additionally, we bring strategic corporate development opportunities to supplement organic growth. The ScaleCo Team provides value to our portfolios by reducing the risk (we have an excellent track record), improving the results (high returns), reducing the time to implement (faster), while dramatically reducing the cost (efficient).
ScaleCo is committed to growing its community through people we believe in. Our 'Scale Community' exudes our core values; Humble, Hungry, People-Smart, Passion for Entrepreneurship (HH&PE). These individuals are humble, they lack excessive ego or concerns about status. They are quick to point out the contributions of other, and slow to seek recognition of their own. They are hungry, meaning they are always looking for more, constantly thinking about the next step and next opportunity. The Scale Community is people smart. They have a high degree of emotional intelligence and great judgement. Lastly, they have a passion for entrepreneurship.  They have a personal drive for continuous learning and share their knowledge of the power of ownership with others. At ScaleCo, we believe gathering a wide network of HH&PE people will cultivate transformational relationships and opportunities for the Scale Community.
Our Focus
Our passion is supporting management of small businesses to expand into larger growth platforms through organic and inorganic growth. Headquartered in Cleveland, OH, ScaleCo helps Midwest businesses by building and executing a growth plan, often performing major functions on the senior leadership team. We have found that close proximity to our portfolio increases the amount of active involvement and support we can provide. ScaleCo's core belief is providing face-to-face engagement with management transforms operations. In 2022, we will be expanding our efforts to Detroit, Michigan, led by our Partner, Matt Diamond.