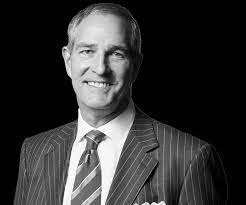 ScaleCo is pleased to announce the appointment of Jack T. Diamond as non-executive Chairman (and as a Director) of the Company's Advisory Board. Mr. Diamond will assume the position on October 1, 2021. 
 Mr. Diamond is a nationally renowned attorney and leader in innovative healthcare industry strategy, solutions, and developments. He has advised, invested in, and led hundreds of global healthcare and non-healthcare businesses and projects. Mr. Diamond is a co-founder of the American Bar Association's Health Law Section, and co-founder and CEO of Brennan, Manna & Diamond, an entrepreneurial-focused law firm, headquartered in Akron, Ohio, with eight offices around the country. Mr. Diamond acts as an advisor to numerous businesses, consulting, and investment organizations. 
Mr. Diamond received his B.S.B.A., from Xavier University, magna cum laude, his J.D., with honors, from Case Western Reserve University School of Law, and attended the Cleveland State University, M.B.A. program. 
"I am pleased to have the opportunity to serve in this leadership role for ScaleCo", said Diamond. "ScaleCo has a proven track record of acquiring small businesses and enhancing their value. It delivers exceptional investor returns and has extraordinary opportunities to realize continued success and growth."

"We are looking forward to working with Jack Diamond at ScaleCo", said ScaleCo Founder and CEO, Brendan Anderson. "Over the past year, we've realized we share the same values and vision for the future of small businesses".
Brendan Anderson and Jack Diamond were introduced through a banker in Cleveland. Jack T. Diamond's involvement will help further ScaleCo's growth through strategic investment opportunities and a high level of leadership.
LinkedIn: Jack T. Diamond