Mike Martof and Wiley Runnestrand, former ScaleCo Vice-Presidents, have begun an entrepreneurial venture in the ITAD space.
Prior to starting his M&A journey, Mr. Martof was a Naval Officer for the United States Navy where he focused primarily on engineering and navigation. Mike Martof worked for EdgePoint Capital Partners, where he provided guidance to owners on mergers and acquisitions. In 2018, Mr. Martof joined the ScaleCo team with a focus on M&A, financial planning, governance, business process development, and organizational structuring.
Wiley Runnestrand started his entrepreneurial journey in 2010 through the founding of his start-up company, GeoGeist, a developed database and application providing political, demographic, and geographic information for majority of Ohio residents. In 2018, he joined the ScaleCo team full time, diving into the portfolio to prepare the partner companies for exit and onboard new platforms using the TAC Method. At ScaleCo, Mr. Runnestrand was able to support companies during scale with solutions that grew with them, further accelerating the growth curve. He was recently named a nominee for the Mahoning Valley Young-Professionals 25 under 35. MVYP's 25 under 35 has honored over 350 outstanding young professionals who have greatly impacted the Mahoning Valley not only in the work they do in their career, but also through the hours they give to various non-profits. For more information visit the MVYP Site.
Mr. Martof and Mr. Runnestrand are actively involved in the Youngstown/Warren Regional Chamber. They have partnered with the Regional Chamber to speak with local entrepreneurs, share knowledge regarding business ownership, succession planning, as well as other topics.
"We are excited that both Wiley and Mike are pursuing their entrepreneurial passion," said Brendan Anderson, Founder and Managing Partner of ScaleCo. "They continue to serve as critical members of the Scale Community, and we wish them the greatest success in their new venture."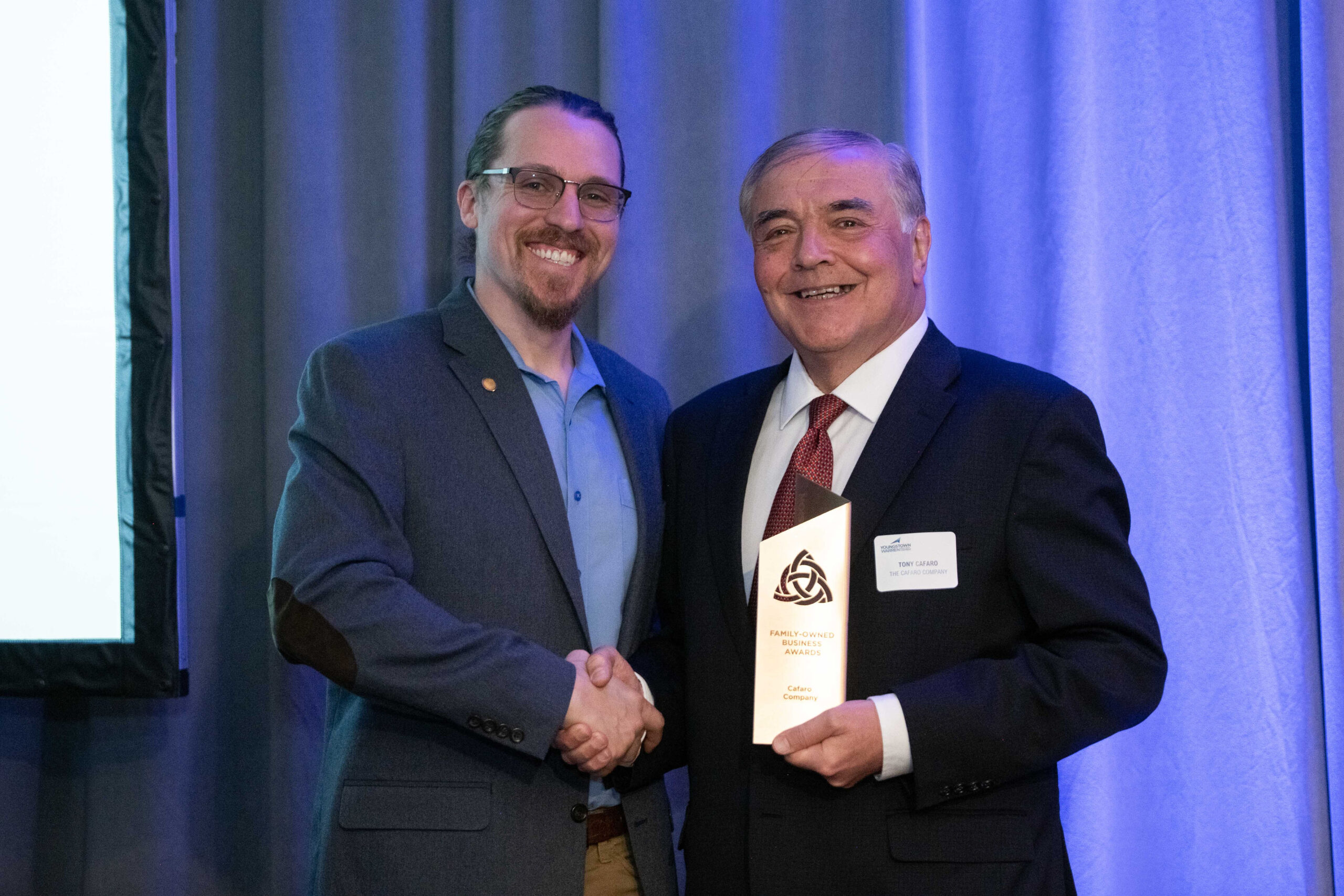 Wiley Runnestrand (left) pictured with Anthony Cafaro (right) presenting the Success in Succession Award at the Youngstown Regional Chamber Family-Owned Business Recognition Dinner.
One of ScaleCo's core values is 'Passion for Entrepreneurship'; having a personal drive for continuous learning as well as sharing knowledge with others about the powers of ownership. Mr. Martof and Mr. Runnestrand are an accomplished example of these ideals. At ScaleCo, they exemplified these principles through hard work and determination to grow and scale multiple ScaleCo portfolio companies. In 2021, they applied their passion and knowledge of small business ownership in their own startup.
Founded in 2021, Greenboard IT is an IT Asset Disposition company (ITAD). Headquartered in Warren, Ohio, GreenBoard is a trusted partner for disposing of your IT assets securely & sustainably. Greenboard helps companies ensure a safe and secure lifecycle of their IT products, starting with sanitizing of data of IT hardware, then recycling and or reusing the products. They provide added value to customers through asset tracking, actively ensuring all data gets destroyed, and diverting IT assets from ending up in landfill.
As a team of investors, partners, and employees, ScaleCo's primary passion and motivation is to inspire entrepreneurs and their small businesses to grow and thrive under any circumstances. Our community allows for successful deal origination, networking with entrepreneurs, operators, investors, and business owners, exchange techniques and best practices, and continuous learning in an "open and honest" culture. Our goal is for all stakeholders to be lifelong members of the Scale Community. GreenBoard makes an excellent addition to the Scale Community. ScaleCo looks forward to seeing GreenBoard IT continue to grow and scale.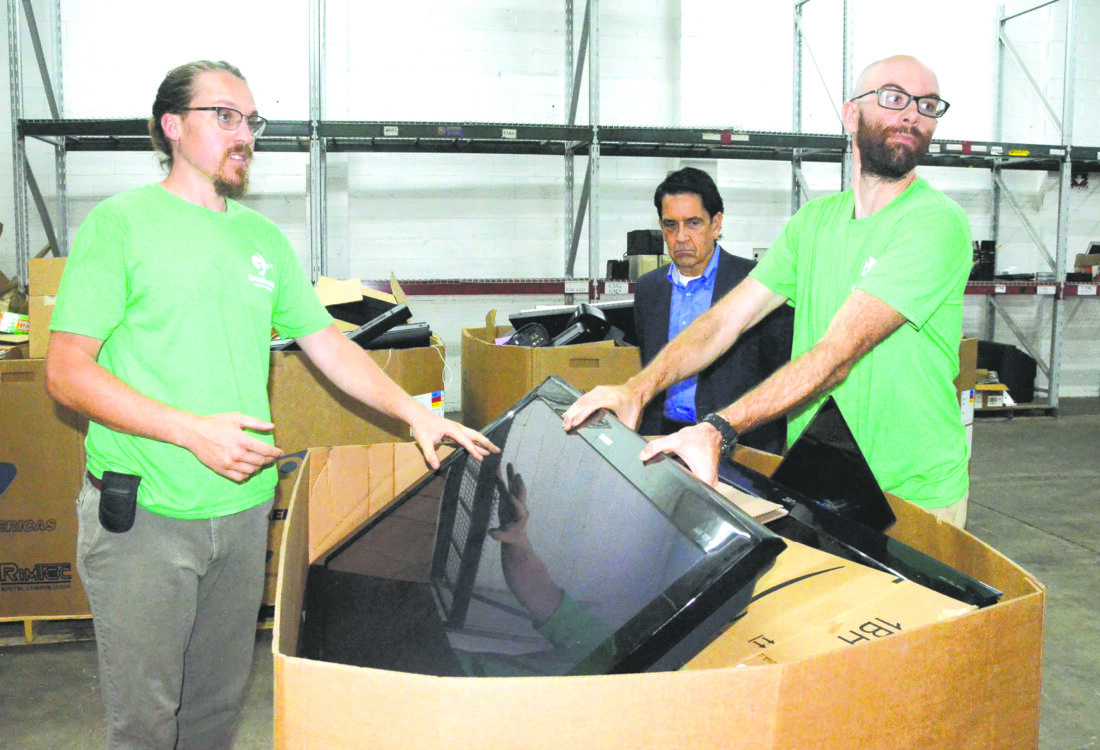 Mike Martof (right) and Wiley Runnestrand (left) pictured working at the Greenboard IT Headquarters in Warren, Ohio.