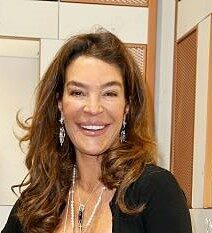 Name:                  Fiona Pacifico Griffini Grasser
Title:                    ScaleCo Advisory Board
Mrs. Grasser is a member of the Swarovski family and shareholder of the Swarovski Group. Mrs. Grasser was originally attracted to the model of investing in transformable businesses and creating opportunities for diverse teams and entrepreneurs in an untapped market, like the Cleveland area.
When developing the ScaleCo vision, Mrs. Grasser expressed the importance of operating with a long-term mindset, diverse management teams and quickly embraced Mr. Anderson's locally focused strategy.  This mindset would provide ScaleCo the opportunity to think on a larger scale while creating a business ecosystem to support continuous growth. Since then, ScaleCo has built its foundation on these strategy discussions which will remain as core principles for future companies and funds.
Mrs. Grasser has also been instrumental in sharing ScaleCo's story and strategy with investors and entrepreneurs across the globe, creating a breadth of connections for the organization and our portfolio.