Transforming Small Businesses
Our team teaches (and hires) talent, improves and installs the leading business IT systems and best practices into the operations, and aligns the vision to growth with an eye on corporate development. Our process is purpose-built to drive organic growth.
Real Growth For Small-to-Mid Business
At the heart of every small business is an entrepreneur who has devoted time and resources to building the company from scratch. At ScaleCo, we understand all of the excitement – and challenges – that come with growing a small business, and we're passionate about helping our growth companies take their businesses to the next level.
Actively Managed Companies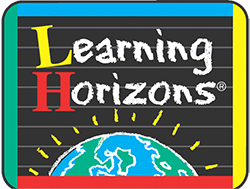 Learning Horizons, Inc. was a designer and distributor of educational products through a variety of channels including club stores, office superstores, toy stores, grocery stores, drug stores and bookstores. ScaleCo worked with the company on defining a new product development process. In addition, in 2009 the company combined operations with a sister organization that shared target markets, thereby alleviating some challenges.

Refurbishes and distributes globally used voice and networking products, as well as provides repair services, trade out programs, and manages e-waste disposal. ScaleCo is assisting in expanding geographically as well as growing NexTech's product and service offerings to include both transactional resale of used equipment and contractual IT asset disposition
Ready to Grow Your Small Business?